Mixing Machine, in a word, is a kind of machine to mix two kind of materials or more than two kind of material together in a ratio. There are several types of mixers using for mixing powder and small granule.
Mixing machine includes:
Ribbon Blender:The outer ribbon push the material from the two ends to the centre, inner ribbon push the material from center to the two ends.Thus to achieve material convention
The discharging port is set in the bottom centre, with the help of the outer ribbon,the material can be discharged completely, and no dead zone.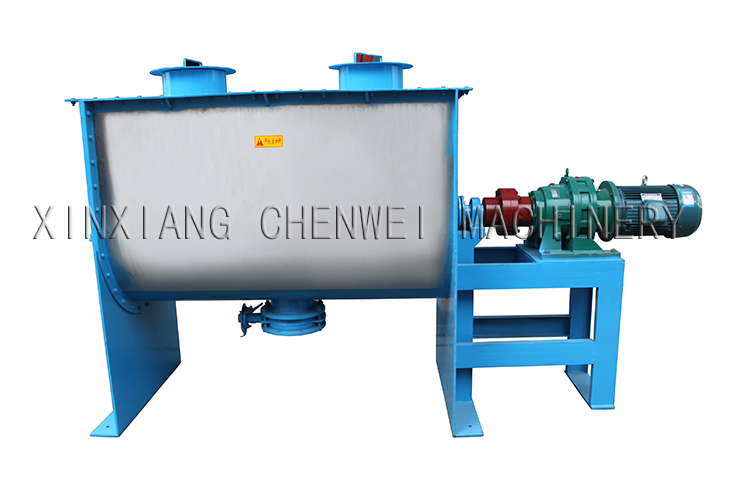 Double screw cone mixer: double screw cone mixer is a convective mixer with high mixing efficiency. It is gentle and guarantees the highest level of mixing accuracy without product distortion.
The rotating cantilevered (free hanging) mixing screws convey the product from bottom of the vessel to the product surface. The mixing screws are suspended from an orbital arm, which rotates the mixing screws along the conical inner vessel wall causing convective mixing of particles and shear.
The speed of particles in the downward massflow when recirculated by gravity in a conical vessel increases as the vessel diameter decreases. The result of these simultaneous actions is a fast and intensive mixing with low consumption of power together with high standards of mixing accuracy.
double screw cone mixer is widely used for mixing and homogenization of powders and pastes in food, chemical and pharmaceutical industry.